Swim from our sandy beach, or in our spectacularly located outdoor heated pool, providing you with an unsurpassed scenic view of Georgian Bay, while you relax by poolside. Water Ski or jump around on the Water Trampoline. Head out in a kayak or fishing boat. Go Fish. Play Tennis or Basketball. Monkey around at the children's playground. Keep Fit. Feel Better. Work out in our fitness room while taking in the revitilizing water view.
Soak in the panoramic sites of the Bay from the gazebo hot tub. Hike the nearby trails, while delighting in the many species of plants, birds and wildlife. Enjoy the natural beaches of Georgian Bay. Pack a picnic lunch and explore the many exclusive historical sites of the Pointe au Baril Islands.
Make your summer even more memorable by enjoying the many cottage country activities such as a 30,000 Island cruise, 18 hole golf, museums, science centre, local artisans, shopping and theatres.
Read a book. Cuddle in your cottage. Surround yourself in nature, close your eyes… do nothing.
Georgian Bay in the summer is one of the most beautiful vacation spots in the world. Whether you're looking for somewhere to take your entire family for a fun Ontario resort vacation, or looking for a romantic retreat for just the two of you, we have everything you need to have a fun lakeside cottage vacation in Ontario. Our housekeeping cottages provide excellent privacy and are a great place to relax, and we offer plenty of family friendly onsite activities for everyone to enjoy.
A summertime vacation on the water on Georgian Bay and the 30,000 islands easily rivals any sun and sand vacation. During the summer months, we have beautiful blue sunny skies, warm water to swim in, and plenty of activities for couples and entire families. If you're looking for a new place to enjoy your next summer family vacation, we've got everything you need at Pleasant Cove.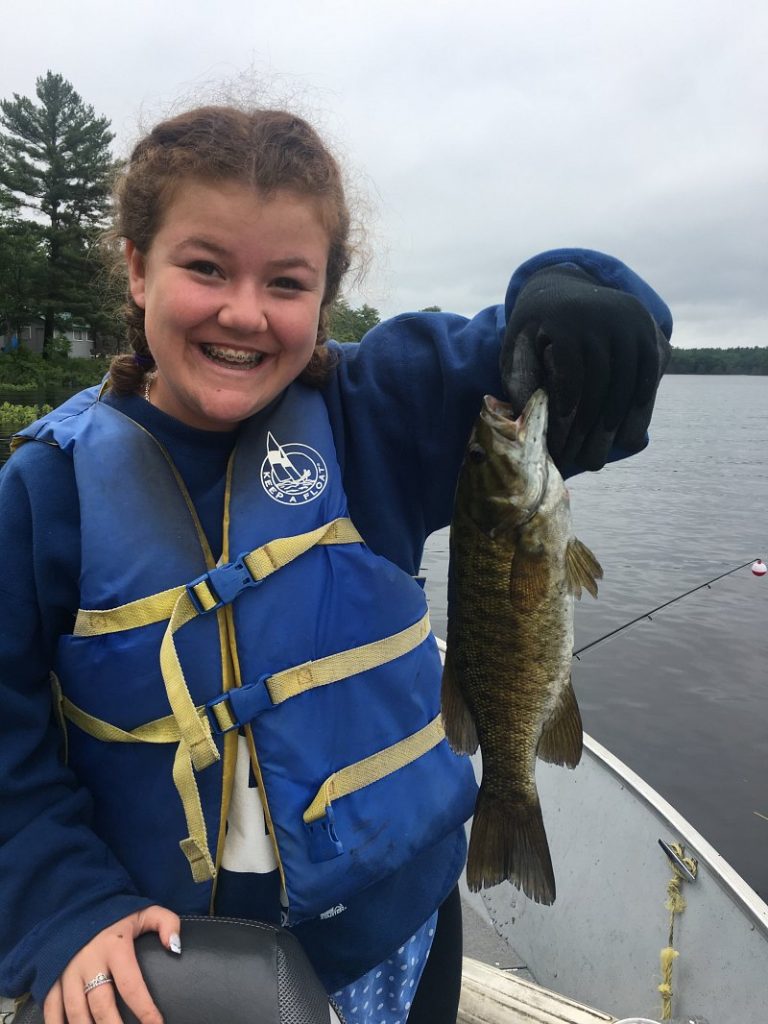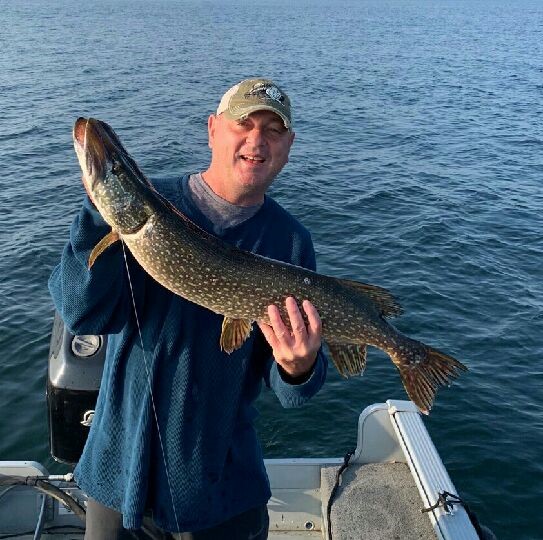 Fishing
One of our most popular activities at our waterfront cottage resort is fishing. We have off the dock fishing, and also boat rentals so our guests can tour the lake while casting their line. If you don't have any of your own fishing gear, don't worry, we have complete equipment rentals for all of our guests. For more information on fishing at our Ontario resort, please see our fishing page.
Pleasant Cove Housekeeping Cottage Resort
Offering fully-equipped waterfront cottage rentals on Georgian Bay by Pointe au Baril, Pleasant Cove Cottage Resort is a year-round Ontario resort with sand beach, fishing, in ground pool, and snowmobiling. Our Georgian Bay resort is ideal for family vacations and romantic couple's getaways.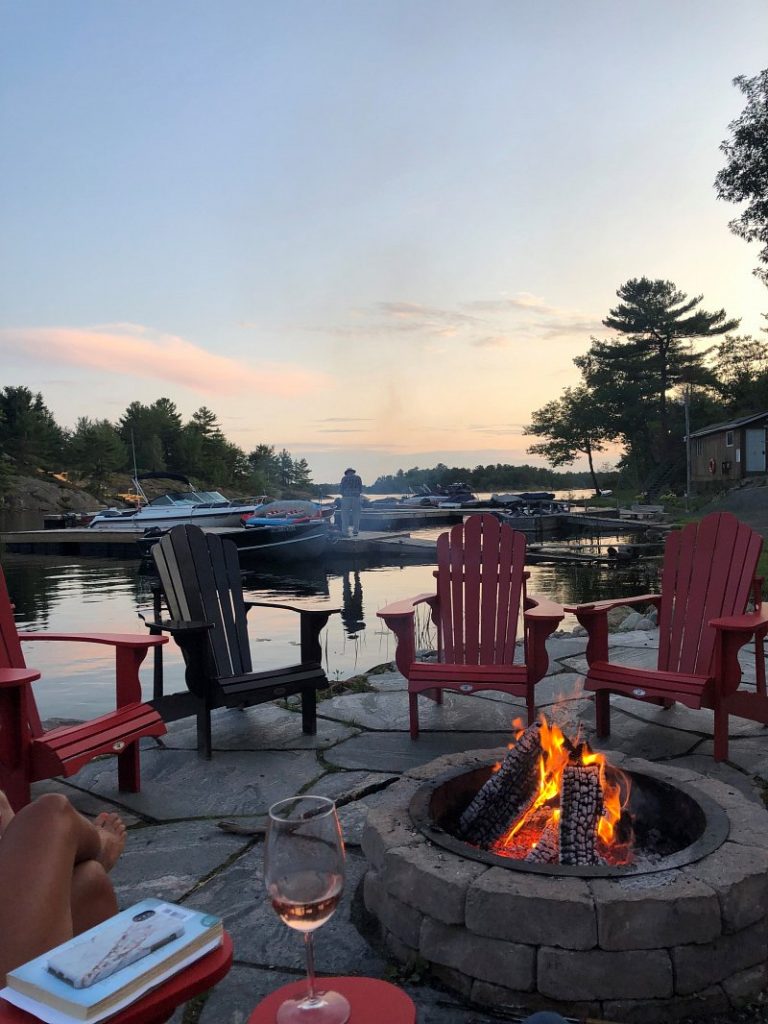 Relax & Retreat
Take pleasure in the privacy and solitude of our cozy resort on the Bay. Pleasant Cove offers 1, 2, 3 & 4 bedroom Deluxe and Ultra Deluxe Cottage and Cottage Suites matched to the specific needs of our guests. Meticulously maintained, all of our accommodations feature full size, completely equipped kitchens with stove, fridge, microwave; completely furnished living areas with double size sofa bed, coloured TV; 4 piece baths and very comfortable, well dressed beds.
All of our accommodations are situated to capture the spectacular views of Georgian Bay from private sundecks and verandahs, complete with a gas BBQ and deck chairs for your outdoor enjoyment.
We offer a variety of styles, sizes and layouts to suit your needs. Additional features include Dishwashers, Fireplaces, Jacuzzi Tubs and DVD Players.
Our Georgian Bay resort is open year-round with modern housekeeping cottages to accommodate our guests in comfort spring, summer, winter and fall. Our enviable location in a private cove near the hamlet of Pointe au Baril, offers stunning vistas and a peaceful and serene environment that is in perfect harmony with nature.
The serene setting created by the wonderful natural scenery and lake makes an absolutely perfect background for a relaxing week away from the hectic stresses of work and everyday life. Bring your family up to Pleasant Cove for a summer vacation, or get away with your special someone for a small romantic getaway. Our Georgian Bay cottage resort is a place where you can truly kick back and relax. Leave your worries and stress at the door, and simply enjoy your Ontario resort vacation here at Pleasant Cove. Once you arrive, you will quickly discover why Georgian Bay and the Pointe au Baril area is such a special place, and why so many people return to vacation here again and again. Georgian Bay is famous for its crystal-clear waters of Caribbean blue and majestic rocky shorelines. The 30,000 Islands of Georgian Bay are regarded by many as the finest freshwater cruising grounds in the world.
"Wonderful Accommodations"
Thank you so very much for the wonderful accommodations. The area was absolutely beautiful. Just to name a few of the exciting elements experienced during our stay were the boating, fishing, basketball, tennis, campfires, floating water trampoline, swimming pool, outdoor hot tub in gazebo, beautiful view to the Cove and Bay area, beach area with swings and play station for the kids, sandcastle making area, fishing guides, water sports activities and complimented magnificently with friendly staff. The walking aisles/paths and stairs for the entire resort were very well maintained and grounds were well kept. Our cottage was very comfortable, neat and tidy. The wildlife of birds, squirrels and chipmunks were abundant and the peacefully serene ambiance captured in the memories for me and my young sons…. will be forever cherished.
Most sincerely and respectfully from myself and sons,
Stewart Hayne